Happy Fall, Sunday afternoon to ya!

Well I have had it brought to my attention that it appears I have an only child because Sarah has hogged up the last 3 blogs that I have written. When you only write 6 blogs and 1/2 of the them are about ONE child...that probably doesnt look so good. SO, even though the others would NEVER think I love 1 more then the other I thought I would write a short blog (ha) updating family and friends on the other Baker's! I will try to not bring up S___H. **Warning - a disclaimer right off the bat - if you love my children, you will love this blog -- if you don't really care or know them then you will be bored and want to scream. So read on because this is a blog to honor the rest of the Baker 5!!!

Let's see, my Rachel is AMAZING. She is trying, praying, saving, hoping and dreaming about Israel!! Her dreams and visions point her heart to Israel and she would LOVE to go there for a period of time. Her and S___H went to Israel last summer and a part of her heart stayed. So, we are joining in her prayers that if it is the Lords will...she will GO! She is subbing for the schools in our town and is really loving that. Rachel bossing 20+ kids around - has to be 1 of her dreams, HA! She also cleans houses and is a nanny for a few families. So did I mention she is a HARD WORKER. The girl is constantly working. If you need your house cleaned by a pro, Rach is your girl, she's had PLENTY of practice. Rach is living at home and we LOVE it that way. She has the best friend in the WORLD, Megan and MANY others. They ALWAYS have something going on. If its not a road trip, a concert, going to a movie&dinner or just hanging out - they are having a great time and making many, many memories. She has to be 1 of the BEST big sisters. When she was younger we would have a discipline problem come up with 1 of the other kids and Rachel would think that she was 1 of the parents. 1 time she looked at Ray & I and said, "WHAT are we gonna do with her"? The 1st born has a tough role to fill but man she fills it to perfection! Rachel is so wise, wise beyond her years and I often go to her for wisdom in SO MANY areas. I love how the Lord uses her words to bring calm, direct, peace to a situation. BOY is she annointed - in SO many ways. ALSO she is always up for a sister/sister date or a sister/bubbie date. She has the most giving, loving heart with a capacity to make you feel like you are THE MOST SPECIAL, loved person she has every known. Rach doesn't get 1/2 the credit for EVERYTHING she does for EVERYONE in her life!!! She is storing up many, many, many jewels for her crown in heaven. SO, that is a tiny bit of what is new with Rachel, no. 1 daughter and my faithful friend.

On to Hannah, Nan, Nantucket, Han, Hannah Banana, Monkey, Hannah Ray --- she even has MORE AMAZING qualities then she does nicknames!! Well let's see. She has turned into, well she has always been, but in the last year - what a beautiful, mature young woman she has become. My little woman with a PURE HEART OF GOLD. She still has a way with 1 smile that pours out the LOVE of Jesus!! She is my favorite 3rd daughter and man she blows me away with her wisdom and compassion for everyone. She has had a BIG change in her life....a boyfriend/manfriend - whatever you want to call him. He is Austin and we all are slightly crazy about him. After 9 months of becoming bestfriends they began to date. May I add the other most important person in Nan's life is Olivia and they all 3 became best friends so for me that was the BEST! Nobody would have had a chance if Liv didnt approve. Grant even adores him so you know he is a great guy. He is 1 of the BEST things that has ever happened to Ms. Hannah and they are precious together. To watch them cherish each other is like watching the Father lavish His love on them through each other. He fits into our family like he has always been here. So we approve and...being a photographer, they take a SUPER picture together too! To see Hannah be a girlfriend blows us away because of her selfless heart. What a testimony of the Fathers heart to us! We love to watch her love so effortlessly! I so admire who she is. Hannah is the BEST of Ray and I! Nan also has a job at a coffee shop that is cramping her style as far as sleeping in but she enjoys it. So that is a small update on Ms. Hannah.

Ms. Olivia -- woman of many nicknames as well. Well this could be the longest paragraph. She is such a delight. If we could wrap her up in 1 word that is the word I would use. What a delight to raise. Liv is the glue that keeps all the kids together. I think in most families there is 1 sibling that the Lord uses to keep the family going long after the parents are gone. That 1 will be Liv. I think because she is SO easygoing and steady - they all just look up to her to bring a chill to any situation and she is the baby of the girls - go fish! She is also the life of the the party - there is NOBODY that can make me laugh like her - she is something else. Her big sisters are her BIGGEST fans!! Her year has brought changes. Some growing pains but many, many more revelations from Jesus. Man this is tough because I could go ON and ON. If you know me that isn't hard for me to do but I would love to honor her for the AMAZING young woman she is and the PRICELESS jewel she is becoming!! Not that the other 4 aren't just as priceless but this year Liv has come into her own in such a unique way. It's hard to put into words and I could explain it in tongues better I am sure! She marvels me at her maturity in the Lord - she is SO FUN and in an instant she can share her heart and you are WOWED! Olivia is one of the biggest servants that you will ever meet - she gets that from her Daddy. She will jump to help someone. If you are around her long at all she will do SOMETHING for you!! What an AMAZING quality! I wish I was more like her in SO MANY ways!! What a delight! She also is a HARD WORKER. When Rachel needs her to help clean a house - Liv is willing and quite able! Did I mention that she is a raving beauty too but she is just as beautiful on the inside. I am so beyond excited to see what her future is going to be like. She is different in some ways then the others - I know the Lord has BIG, AMAZING things for every 1 of our children but He has something VERY unique for Liv's life. The Lord has shared a little bit of it with us but it is TO BIG for us to even comprehend right now. I count it a GREAT privelege to be her Mom. She makes ME better!! SO, I am gonna stop because I could go ON and ON! OH, she turned 16 this year which is a BIG deal! My sweet, sweet 16 year old. I love you Liv, you are my SUNSHINE!

MR. GRANT!! No.1 SON, my very, very, very FAVORITE SON!! NO other son like him in ALL THE WORLD! I am sure of that. OK, these are getting sappy! I never knew I wanted a son. Having 4 daughters and thinking I would never have a son, people would tell me you must have a son. Well I would want to fight them because nothing could be more amazing then my girls. WELL, how wrong was I!! He is a clone of his father. I am so serious, he is RAY BAKER in an 8 year old body. He is quite the blessed young man because he has 4 big sisters that think that he hung the moon. But Mr. Grant holds his own around here and Austin coming into his life has brought some "guy time" to him that has been such a blessing. They haven't broken anything "YET" in the living roon! He is in 3rd grade and may I say he is a genius. He loves to read, he loves movies, he love video games, he loves outside and he LOVES his Momma. I love that little boy. Grant has such an AMAZING heart - VERY sensitive, which is tough when he cant control grown up stuff but what a precious, precious heart he has. He is FUNNY and it is crazy to me that he has the SAME sense of humor that Ray has. I LOVE THAT. Also, I am extra nice to him because LONG after the girls are gone - Grant and Ray will be here to overtake the house with GUY STUFF. SO, that is a portion of Grant.

OK, that is all and I pray that makes up for all the blog attention on S___H! Can I say I love her very, very, very, very much and MISS her more than that. Most of what I said about them individually, I could say about them ALL!!! I am SO PROUD to be their Mom. What an HONOR to be their Mom! The thing that makes me the PROUDEST is their LOVE for the Lord. They all have a true relationship with Him and it is SO evident in their lives!! They are a true reflection of Jesus!! Man we got GREAT kids! It is the GRACE of God! But they are AMAZING and I can only take a tiny bit of credit. The Lord has truly, truly BLESSED us with 4 GODLY little women and a dashing GODLY son! The true riches of our lives! Some people may seek fame, fortune or success in this world but something that will last for eternity is so much better to put 2nd in your life, after our heavenly Father. Eternity will be forever affected by these 5 creations.

I pray that 1 day or today you can write a blog about your children like this. Has it always been perfect, NOPE but when we can ALL take our imperfections and make a vessel that is yielded back to Jesus - that is where a GREAT harvest of fruit will come from. So I pray blessings to overtake you MORE then they have US! Have a super FALL and enjoy your friends and family this holiday! Teddi

PICTURES!! Even though you don't have to look far on my myspace to find pictures of these kiddos - I still like a blog with pix! We took some last night at a festival that we went to so I will show a few of those and some old 1's.

The eldest and the youngest girls - Rachel and Olivia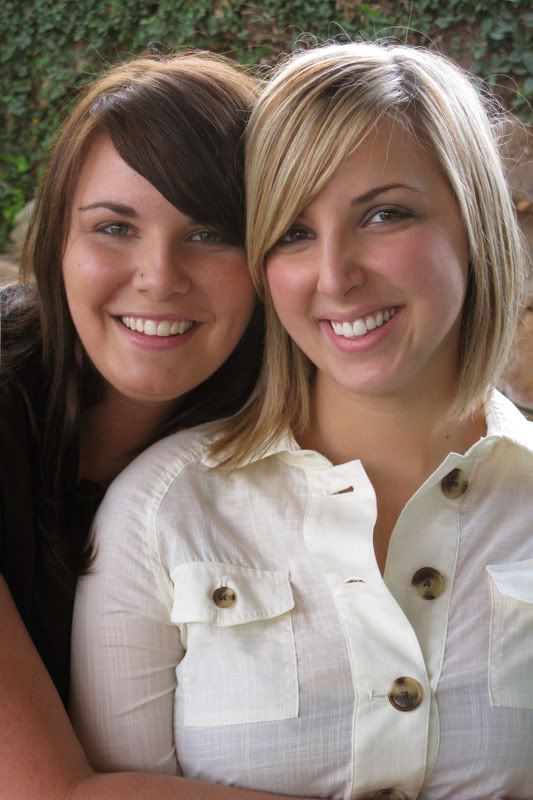 The 2 middle girls -- Sarah (S___H) and Hannah




BEST FRIENDS



The BOY - we have decided since he is smiling challenged, we make him smile with his mouth CLOSED! Ortho here he comes! And SWEET Hannah!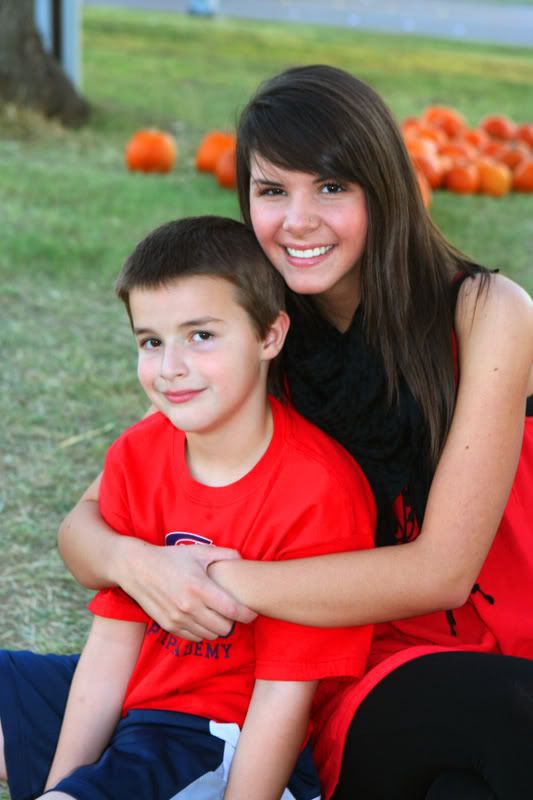 This was on his birthday--Grant Man




Grant kinda looks in pain!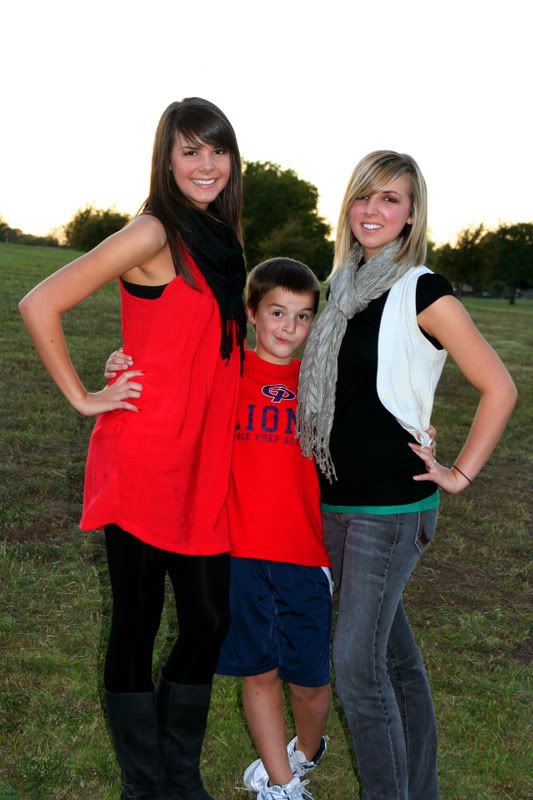 THE FAB 4 at 1 of the MANY weddings we took part in and went to this grand ole summer!




Here is the CUTE couple - probably not their favorite pic. but it is 1 of mine so my blog, my pick!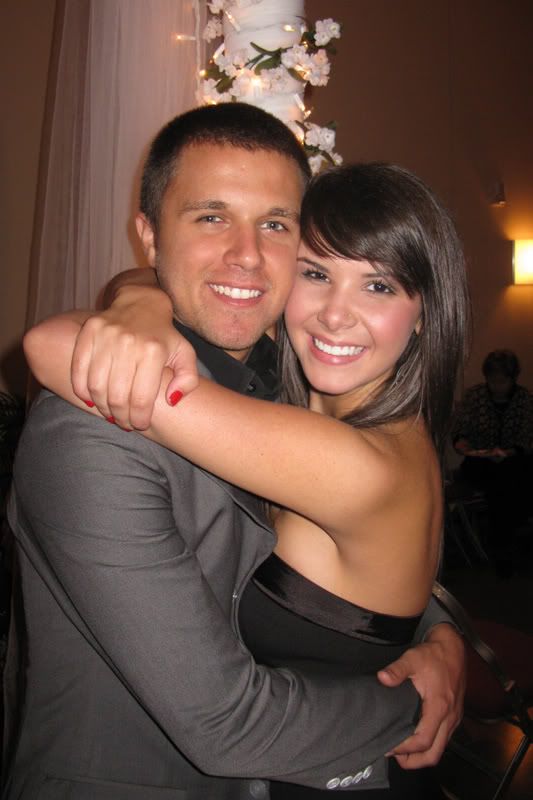 Megan is a BIG part of our family and she did make the blog so I MUST put a pic. in of her and her best tall pal - RACH!




I think that is LONG enough! I am for sure a MOM to the core after reading and looking at this blog. I don't apologies for a word!!!! Until next time....

I'm gonna sneak 1 more in of you know who...I couldn't resist. I found this hidden in my computer so it has NEVER been seen. This was on her 21st birthday!! Man I miss seeing this face everyday!!!